New Kingfishercat 705 launched
Expectations were met as the new Kingfishercat 705 finally graced the water in Tauranga. The trim was perfect, stability exceptional (as would be expected from a cat) and the nasty Mount Maunganui harbour entrance pressure waves utterly tamed as the craft went on its initial sea trial.
Powered by twin 100hp 4 stroke Yamahas, the cat topped out at around 35knots. From take off the boat lifted easily onto the plane – no bow up/ butt dragging posture here!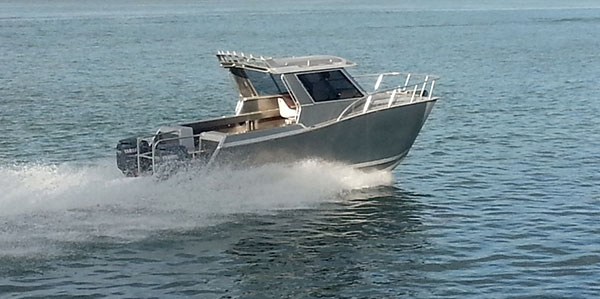 Designer Kim Bertelsen is rapt in the performance which also impressed the first potential purchaser. This first cat has underfloor fuel tanks and a very basic fit out and is expected to retail from around $120,000.