Under Construction
Kingfisher 1300 Planning Powercat
Our own kingfisher design, this 13m planning cat is being built for an avid fisherman.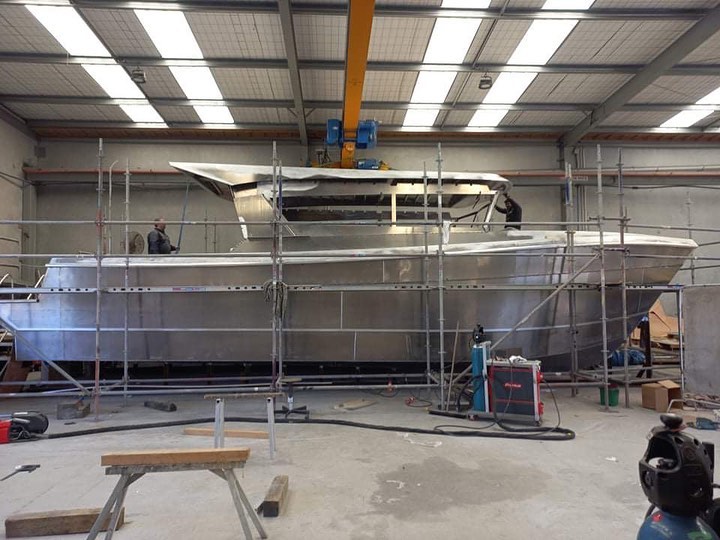 Kingfisher 1200 Displacement Powercat
Roger Hill designed Displacement powercat, built for recreational use and powered by twin Yanmar engines.
Kingfisher 670 Hardtop Oceancat
A decent sized hardtop for fishing and other recreational activities, powered by two Honda 100hp outboard engines.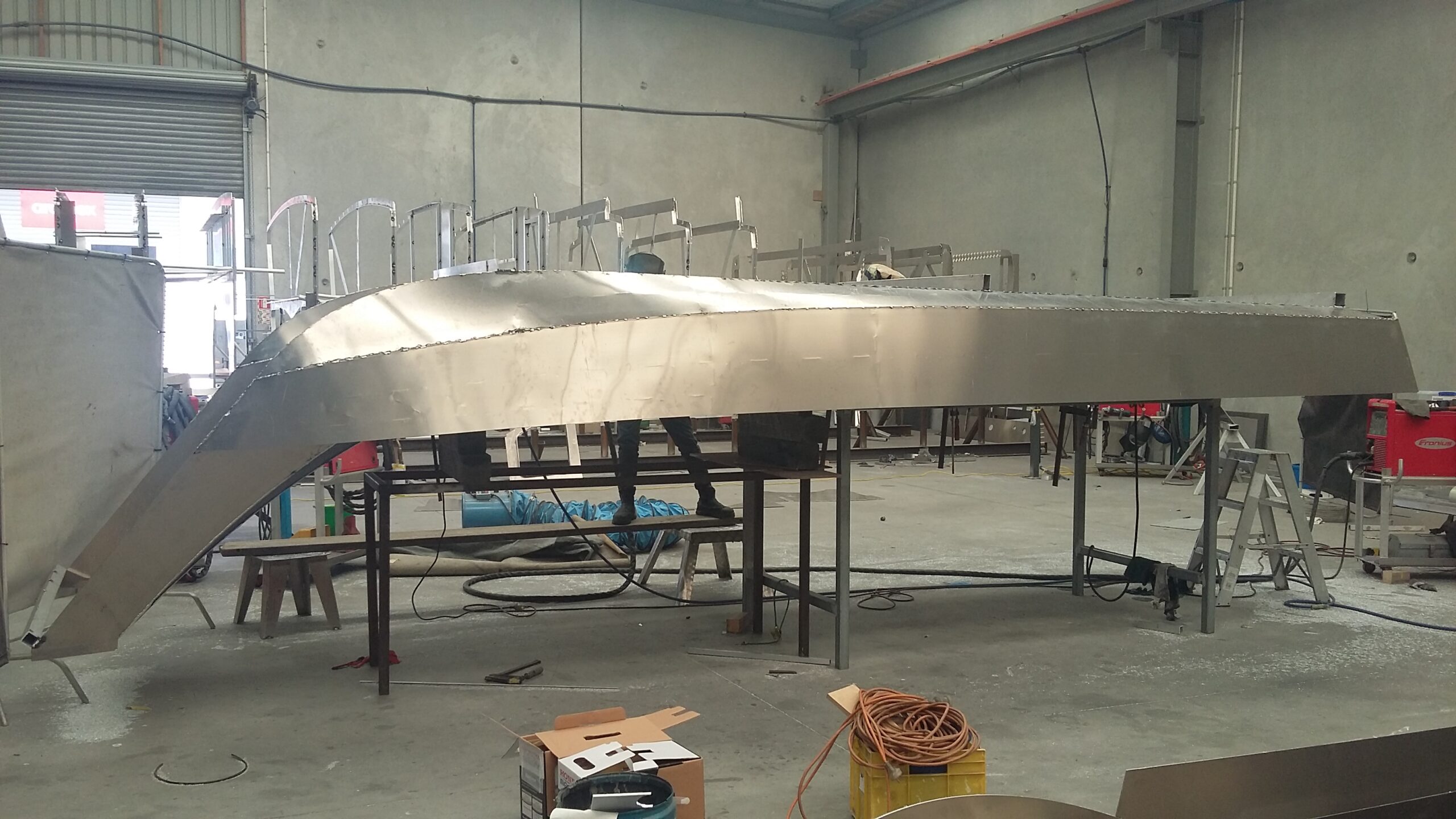 Kingfisher 705 Hardtop Mono hull
This trailer boat is a good reminder that we build more than just catamarans. The 705 is one of the more solid examples of vessels in this size. It is very well proven on the rugged west coast and is surveyed charter boats. We look forward to seeing the rapid progress on this build.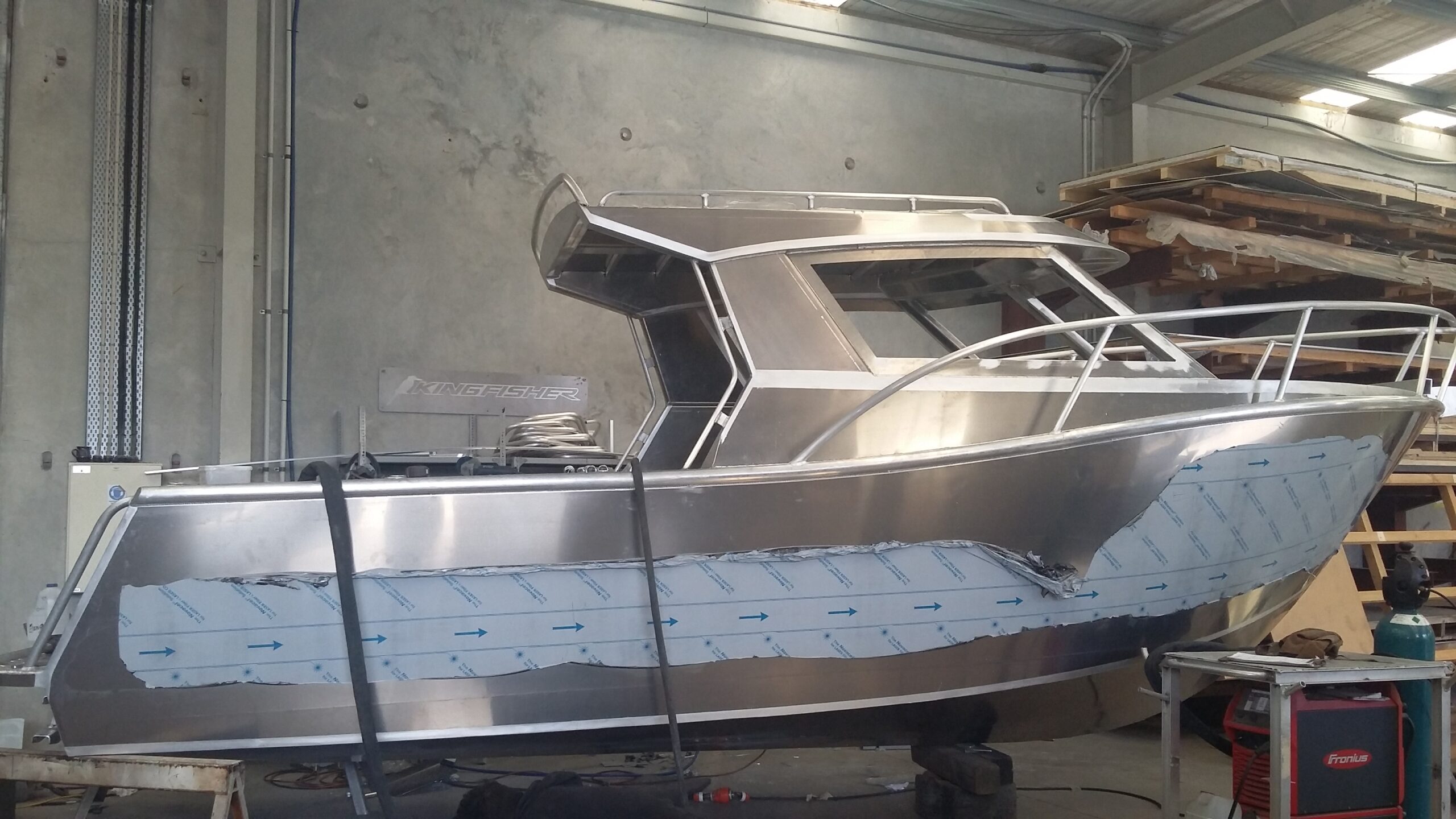 Kingfisher 1200 Powercat
We are building another 1200 sized vessel, this time a Roger Hill designed Kingfisher model, to be used for recreational and domestic travel between Waiheke Island and Auckland, powered by twin 350 Suzuki outboards.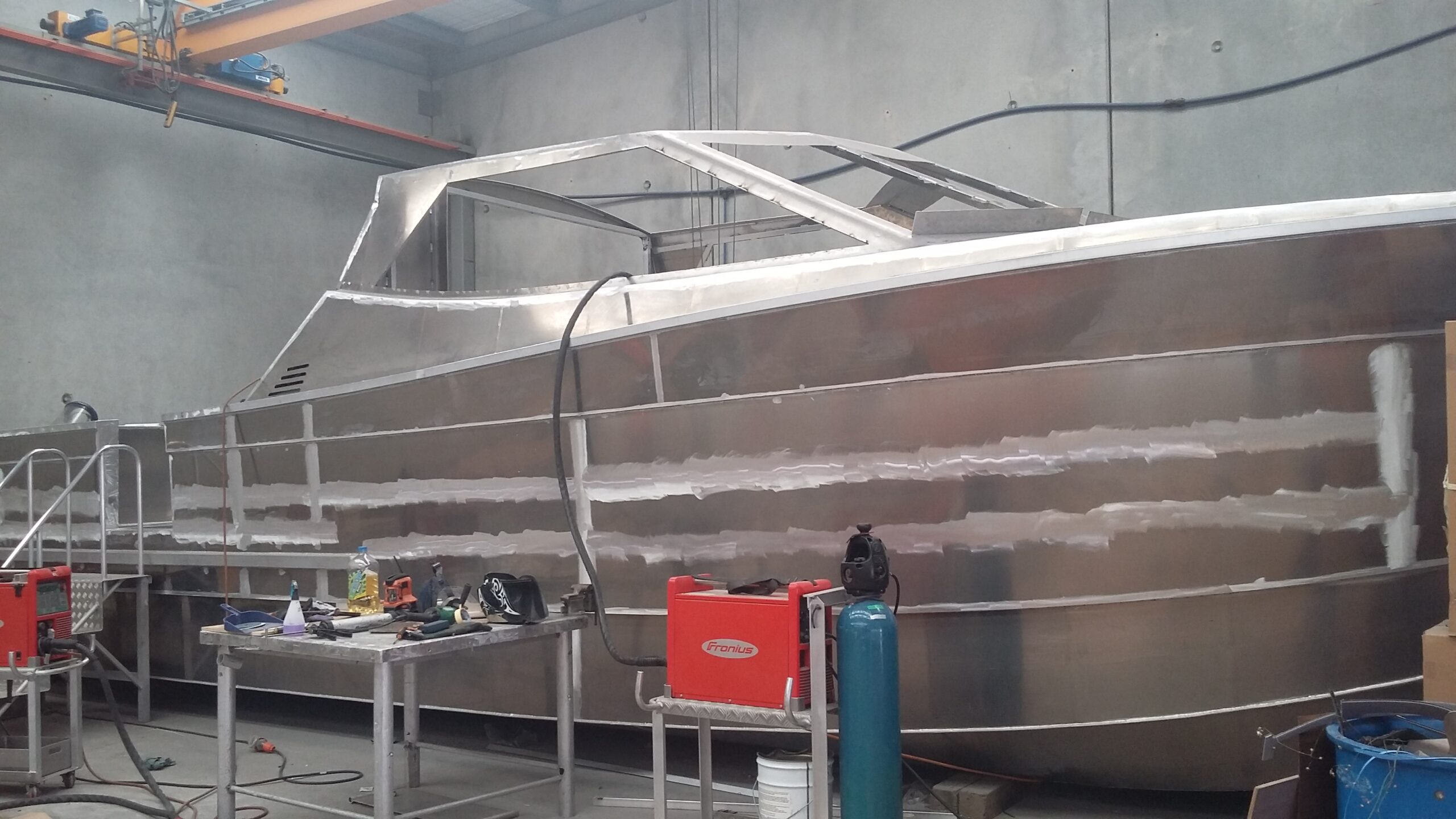 Kingfisher 1200 Leisurecat
We are very excited to be involved with this Lazy Days, self-drive, batch on the water, to be operational around Tauranga as of early 2021.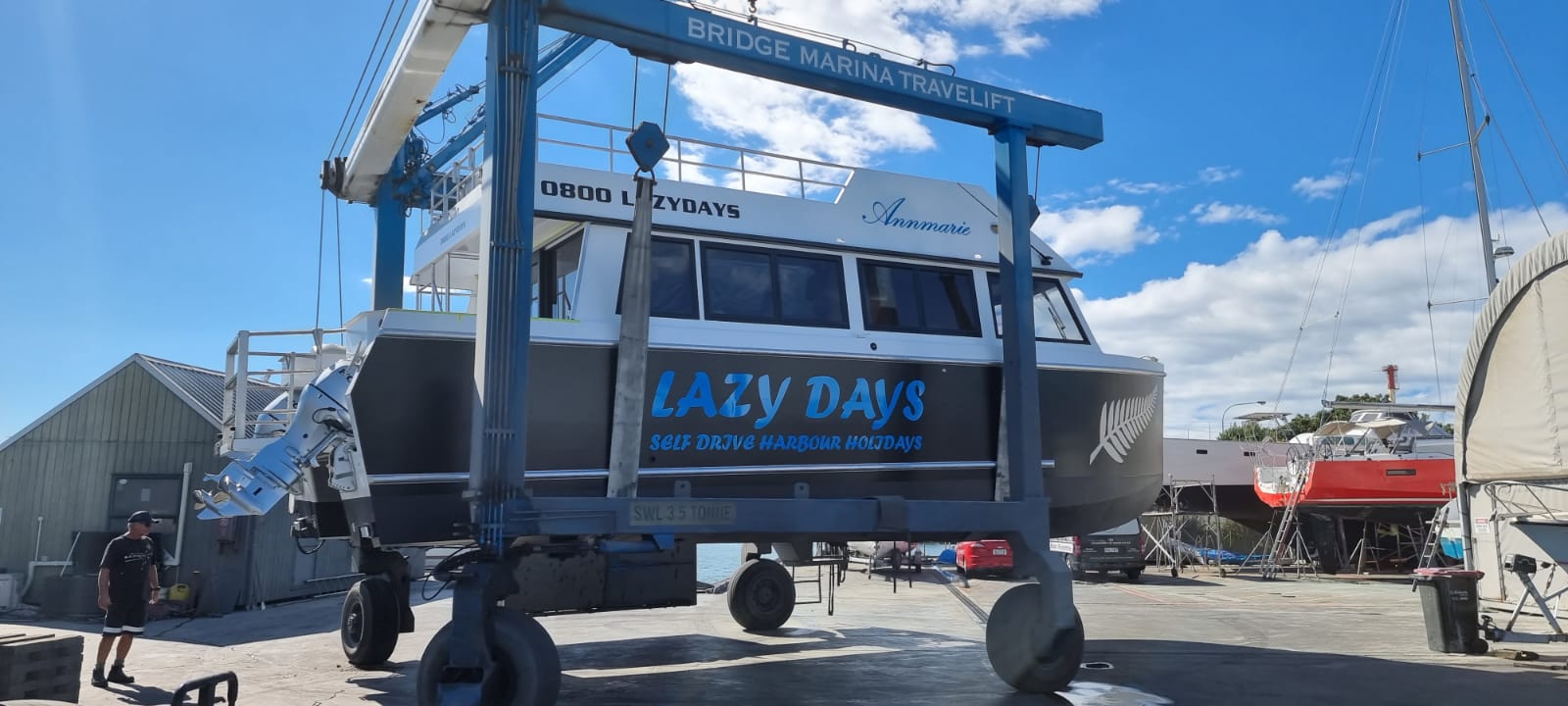 Wish 4 Fish Charitable Trust 1800 Displacement Powercat
We have the great privilege of building this beautiful Roger Hill designed 18m Displacement Powercat as part of our Kingfisher range. Many fishing dreams will be powered by Twin Cummins QSB 480hp engines.

Trailer Boats
At any time we have trailer boats under construction. These are now predominately minicats, the smaller powercats and smaller monohulls.
Kingfisher 450 Minicat
---