U-Dek
We are the authorised fabricator and installer of U-Dek marine decking for the Bay of Plenty & Coromandel. We are able to template, design and cut in house saving you time and giving you the ability to add custom images and logos to your boat decking design. We work collaboratively with you to ensure you get the look you are after.
U-Dek is able to be used in a wide variety of applications outside of boats, it can be used as a non-skid surface around pools and spas, entranceways, anywhere!
Shop here for U-dek fish rulers and lure holders
You can visit U-DEK® | Foam for Marine Decking (udek.com) to see more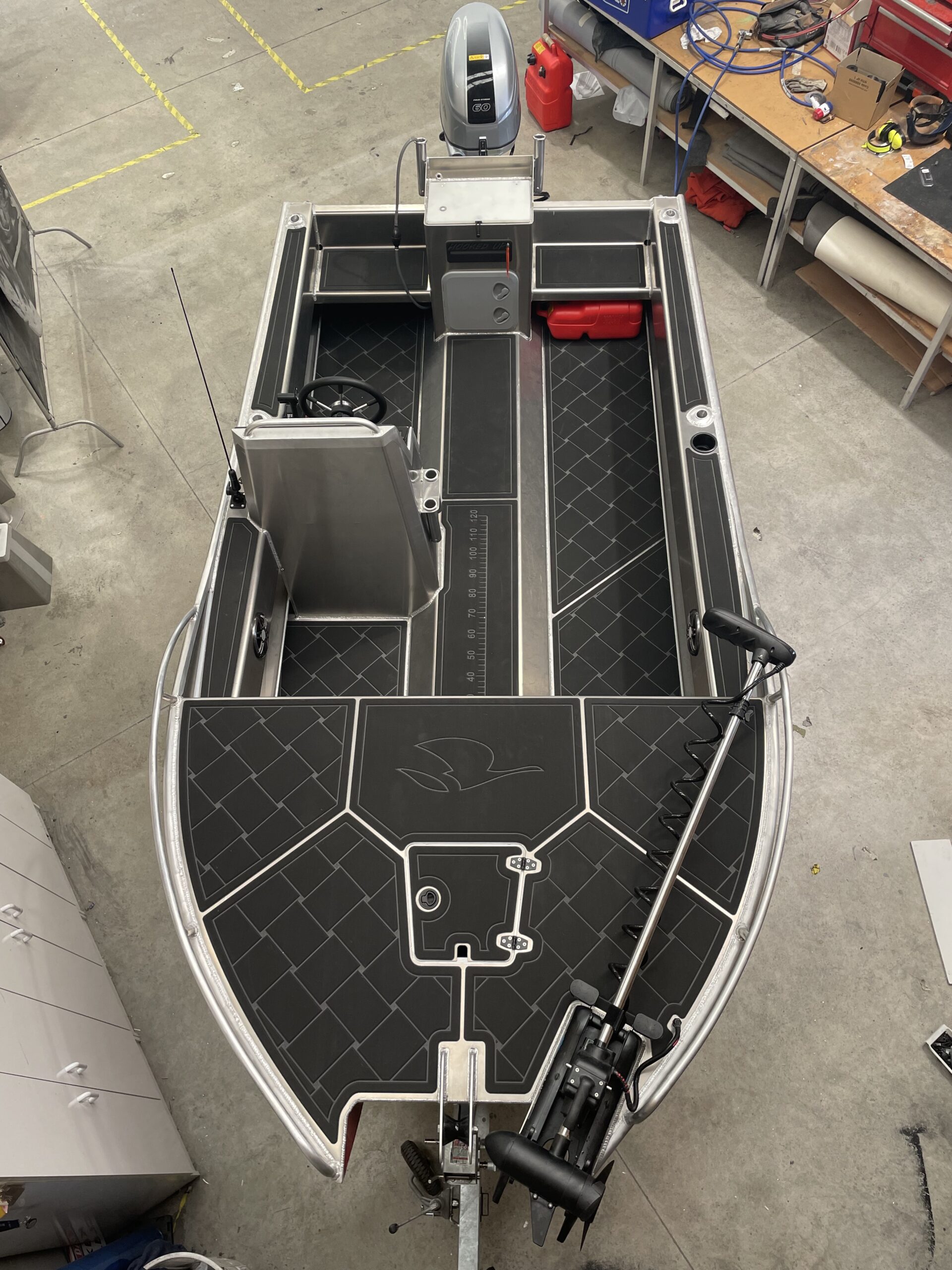 It is made from lightweight closed cell foam, offering a high level of comfort underfoot and excellent traction in all conditions. Durable, low maintenance, U-DEK® has been designed specifically for deck kits and is supplied in various colours and tread options to suit individual styles.
Experience the benefits of U-DEK®:
Easy to clean to keep it looking fresh day after day
Low maintenance decking solution – minimum effort for maximum enjoyment
Good underfoot comfort for long days on the water
Great traction in all weather conditions
Custom routing to create unique designs
Durable solution that is proven to last upwards of 8 years
Lightweight foam with proven performance
If you're located in the Tauranga or Coromandel region and are looking to get your new or current boat fitted out with U-Dek give us an email info@kingfisherboats.co.nz or a call on 757 50977 and we'll get you a quote asap.