Nature's Kai and the 450 Tiller Powercat
In the vast world of online content creation, there are individuals who possess a unique ability to captivate and inspire us. Today, we're thrilled to introduce you to Joel, the influencer behind Nature's Kai. With his infectious enthusiasm and deep connection to nature, Joel has carved out a niche for himself in the realm of catch and cook content, earning him a dedicated following of outdoor enthusiasts and food lovers alike.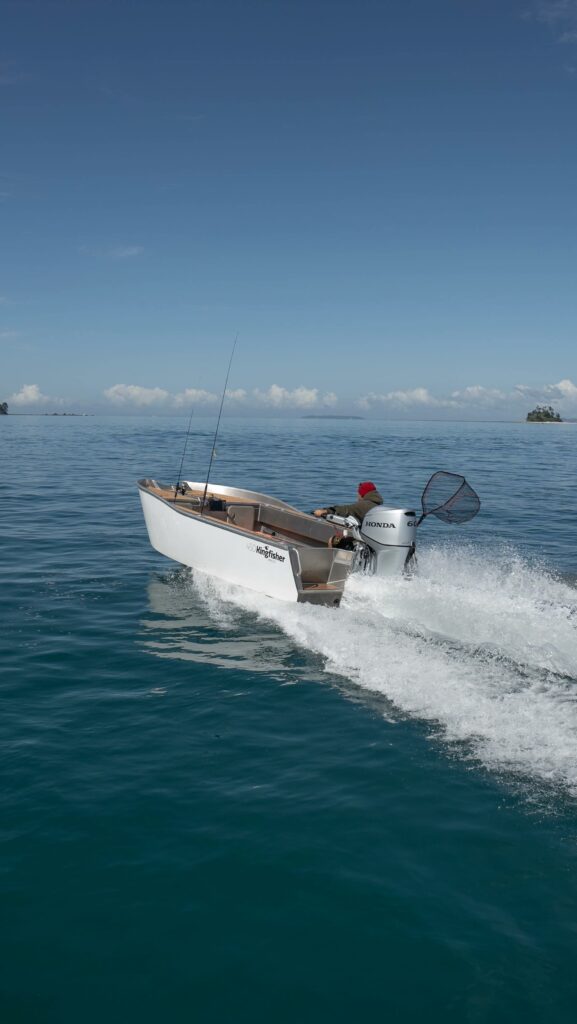 Nature's Kai, which translates to "Nature's Food", perfectly encapsulates Joel's passion for the great outdoors and the treasures it holds. Joel's stands out from the crowd by seamlessly blending the joy of fishing and hunting with the art of cooking. The results are a celebration of nature's bounty and captivating content.
Whether it's grilling fresh-caught fish on an open fire, preparing wild game, or foraging, Joel's recipes are a testament to his culinary prowess. Joel has found success on TikTok and Instagram and plans to move into YouTube.
In this video, Joel shares a favourite recipe for his poke bowl. Joel also talks about our Kingfisher 450 Tiller, the 4.5m Powercat that provides a super stable platform for Joel's cooking.
Joel, the charismatic influencer behind Nature's Kai, has reshaped the catch and cook genre with his unique approach. With his infectious enthusiasm, culinary prowess, and commitment to sustainability, Joel is not just an influencer; he's an advocate for our planet and a source of inspiration for all who aspire to deepen their connection with the natural world.