Minicat reviews keep rolling in!
We've been on the receiving end of some pretty amazing feedback on our Minicats lately. These incredibly capable boats continue to surprise and delight our customers with their stability and performance in the sea. We also have some pretty impressive fuel consumption figures coming back, most recently a customer with the 570 Minicat with a 150hp Honda who is experiencing 15lh at 20knts. Pretty impressive!
On the 370:
"Stable as to travel and fish off. Was rough water first off then calmed right down. Was very good travelling directly into the waves, took you advise and kept the throttle hard and was dry as"
"Impressed with the stability and soft ride"
And the 450:
"What an awesome boat"
"We were 3 men, 1 x 72lt chilly bin, 1 x 115lt chilly bin and a bunch of fishing gear, tell me another 4.5m boat that you can load that much into and still fish and travel comfortably for a whole day? Absolutely Un-Believable!
The 510:
"This boat is best in its class hands down"
"the stability of these boats is unlike anything else"
To see more visit www.minicats.co.nz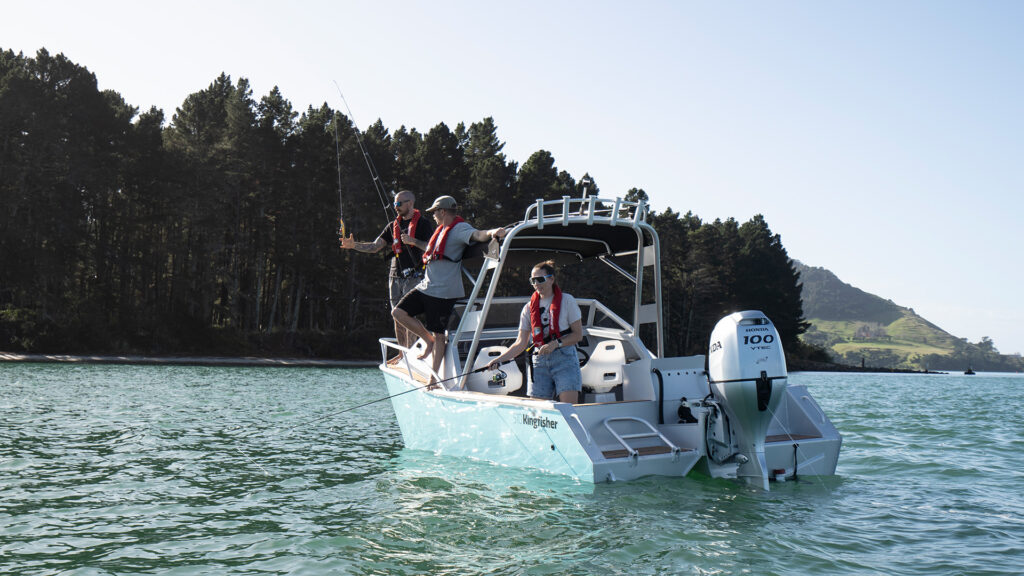 Contact us if you'd like to know more! Contact – Kingfisher Boats