Kingfisher minicat triumphs in swamp test
Our minicat range have sealed buoyancy in the hulls and polystyrene filled side decks. This 370 model had the bungs removed and water didn't even cover the upside of the wingdeck when it settled.
Water had to be pumped in until the boat was completely drowned as shown in photo. As a bonus, the outboard stayed dry!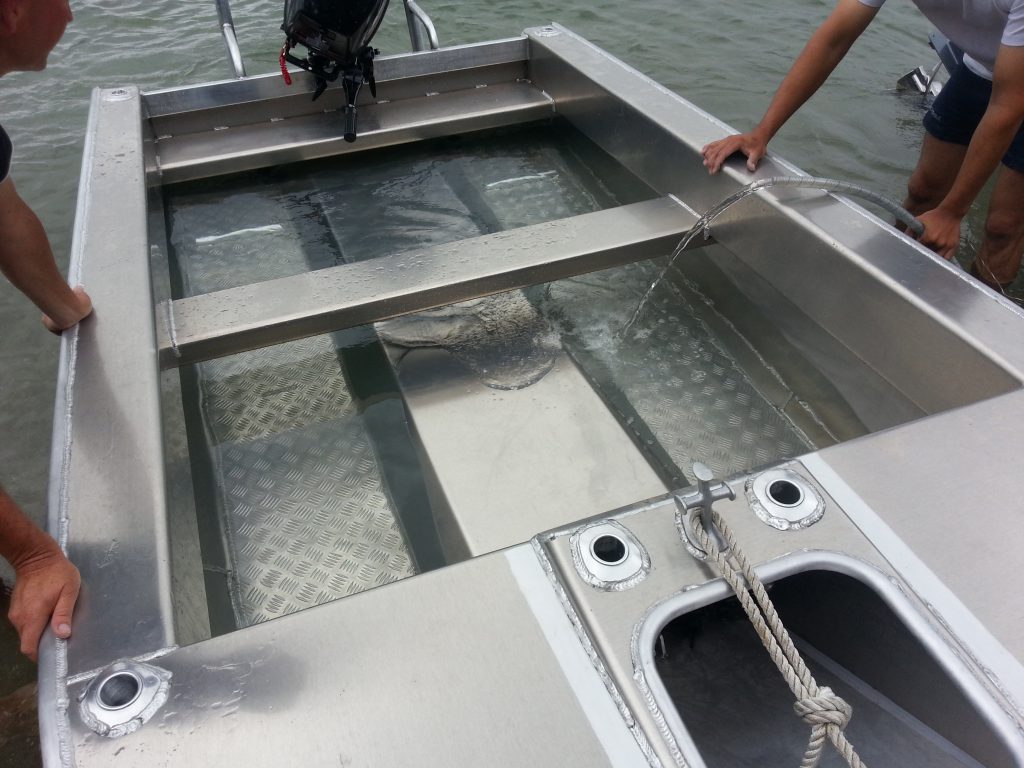 Swamp test – With the bungs out, boat settled at this point. Water had to be added to make it sink further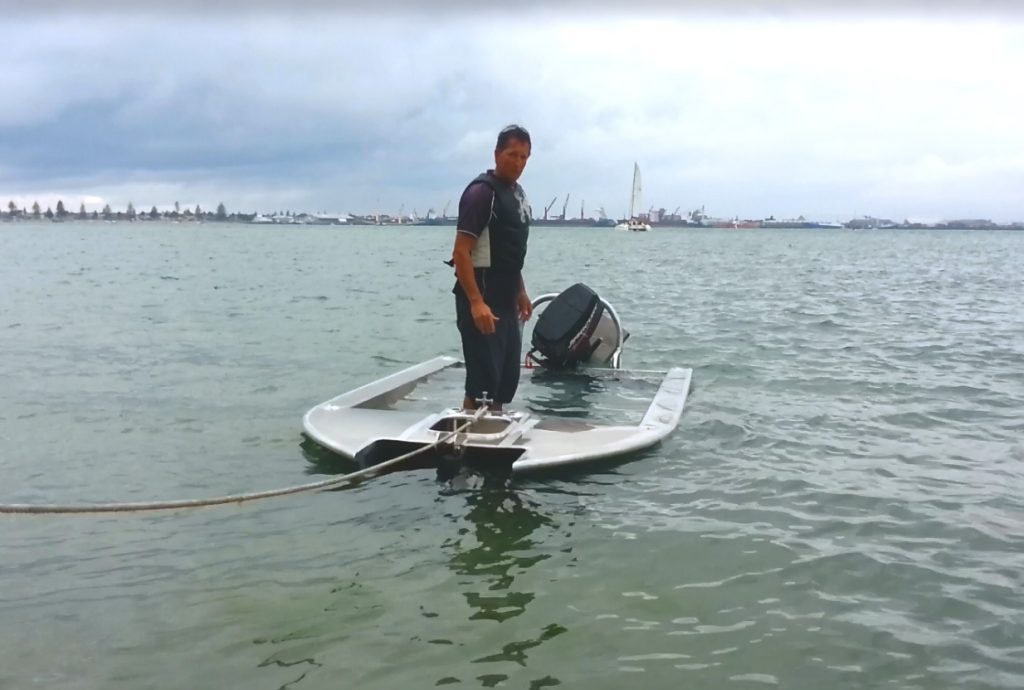 Swamp test – Pumped full of water but still afloat