FC 640 Centre Consoles to be TV stars
Built by Alloy Cats Ltd, these Fish City 640 centre consoles will be the team boats in the next series of the Match Fishing League on TV later in the year.
Following this series the boats will feature in a Trans-Tasman contest – hence the pictured boat being decked out in Australian livery. The other 640 is in NZ's black.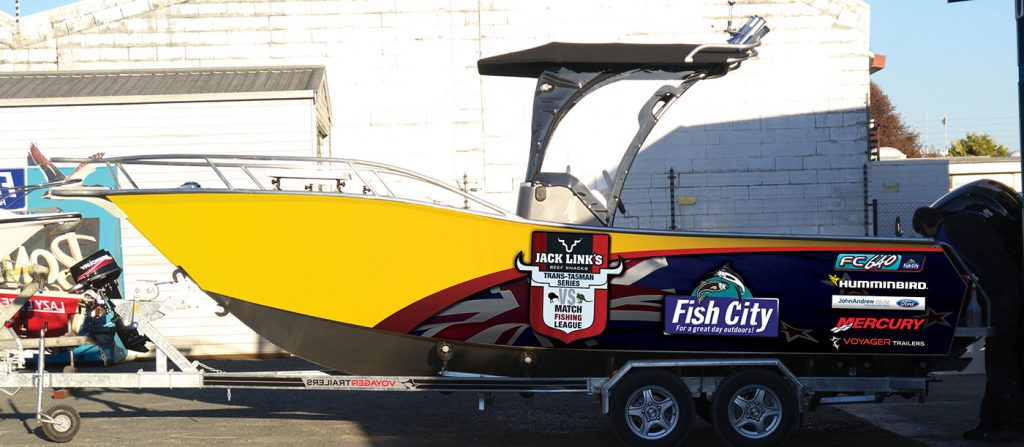 Boat show award: The smaller FC600 centre console won 'Boat of the Show' in the under 6m alloy category at this year's Auckland Boat Show. Much of the credit for the success of all these FC boats is due to the innovative features devised by the Fish City team.