Kingfisher Boats now CPC approved
Kingfisher Boats and Powercats are proud to announce we are now part of the NZ Marine & Coastguard NZ endorsed CPC Group of NZ's top trailer power boat manufacturers!
Being part of the CPC group means we are audited annually so you can be assured that you are receiving a boat built to a high standard of quality and workmanship.
Being CPC certified means all boats complying to CPC standards and our build processes and quality standards meeting the CPC standards for quality and workmanship. It also means all approved models will now carry the CPC builders plate.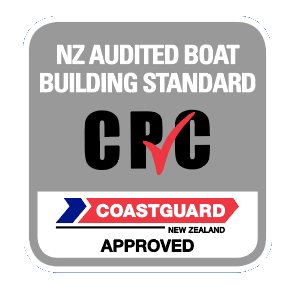 Read more about the CPC standard by clicking the link below