620 Powercat Ferry for Project Island Song
The Kingfisher 620 Hardtop Powercat is a versatile vessel designed to provide a comfortable and reliable experience for passengers. Recently, this was built for 'Project Island Song' as a ferry, to provide transportation to and from the islands located in New Zealand's Bay of Islands.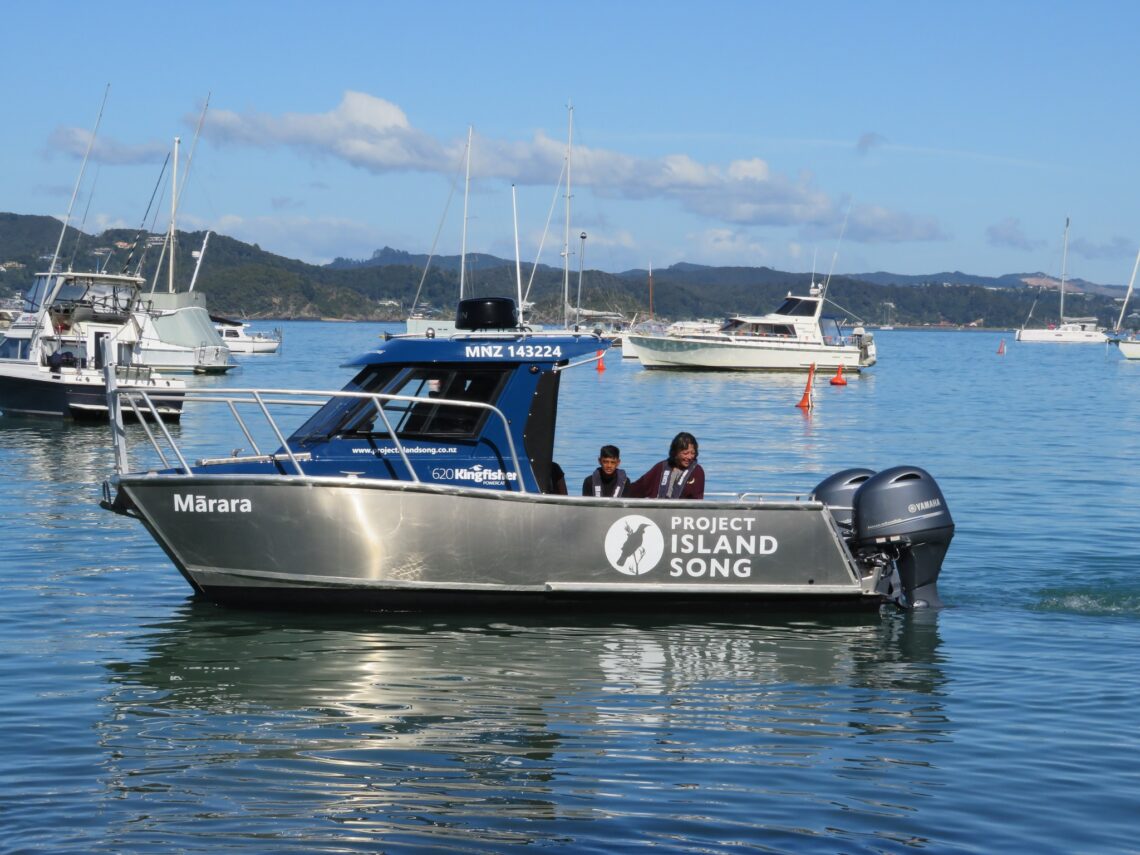 One of the key features we incorporated into the boat was extra wide gunnels, which make it easy and safe for passengers to move around the vessel. Additionally, the boat is equipped with a bow ladder, which makes boarding and disembarking a breeze from beaches and rocky shores. We offset the anchor, to allow for an extra large waterproof access hatch on the foredeck so supplies could be passed forward with ease.  The bench seating onboard ensures that passengers can sit comfortably while enjoying the stunning scenery of the Bay of Islands.
The Kingfisher 620 Hardtop Powercat is built to NZ maritime survey standards and was approved for 9 persons (8 plus skipper) ensuring that it is safe and reliable in all conditions. This vessel has been rigorously tested to meet the highest standards of safety and performance and is capable of handling rough seas and strong winds with ease.
Project island song was impressed with the Kingfisher 620 Hardtop Powercat due to its stability, ease of loading, and ability to pull up onto beaches, making it perfect for carrying volunteers and planting equipment to the islands.
The design of this boat is sleek and stylish, the wide gunnels and high bow rails make for an impressive-looking boat, with the bonus of creating a safe platform for volunteers to work from. The hardtop provides protection from the elements, while the large windows offer excellent visibility and allow plenty of natural light to enter the cabin.
Suitable for a variety of applications, this boat is designed to provide a safe and comfortable experience for passengers. And with its modern design and high-quality construction, it is sure to impress anyone who steps onboard.
To find out more about the work Project Island Song does from its bae in Russel you can visit their website here