Check out our latest 450 Side Console Minicat build!
Our latest 450 side console build is ready to hit the water in time for summer. This boat was fitted out with a Garmin package, Fusion stereo, Haswing trolling motor and Honda 60HP outboard.
Finished in gloss red wrap with a custom U-Dek pattern and lure holder this boat will be turning heads when it goes up north to its home. This boat will be primarily used in the bay it will be living at for top water fishing around the rocks and in the harbour and biscuiting in the bay.
We also built for this customer one of our custom alloy trailers, which we are able to build on request. We finished the custom alloy trailer with U-Dek, matching it to the boat and providing a safe, non slip surface.
Whilst the boat looks great, its performance on the water is what will really turn heads. In our sea trial the 450 side console had the following performance:
At 15 knots the boat was using 7 lt of fuel per hour at 4000 revs.
At 20 knots cruising speed the boat was using 9.3 lt of fuel per hour at 4500 revs. This equates to 2.2 nautical miles per litre.
At 27 knots top speed the boat was using 20 lt of fuel per hour at 6000 revs.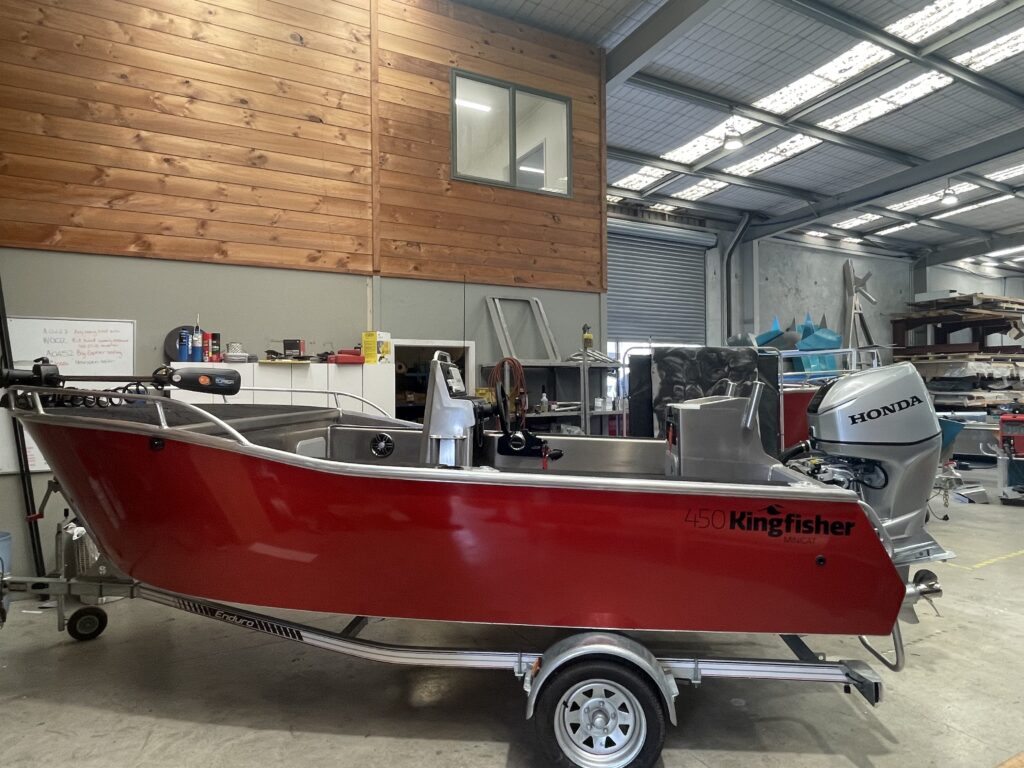 To enquire after a custom U-Dek installation click the following link:
To see more on our 450 Side console lick the following link: