450 Powercat receives rave review in NZ Fishing News
In the realm of boating and fishing, finding the perfect vessel that combines performance, functionality, and comfort is every angler's dream. Today, we are thrilled to share with you the exciting news that our 450 Centre Console has been reviewed and featured in NZ Fishing News magazine. This recognition not only highlights the exceptional qualities of our boat but also solidifies its status as a game-changer in the industry.
The 450 Centre Console has taken the fishing world by storm since its introduction, setting a new benchmark for excellence and redefining what anglers can expect from a fishing vessel. From its sleek design to its fishing-friendly features, this boat has been crafted to meet the needs of avid anglers who demand the utmost performance and versatility on the water.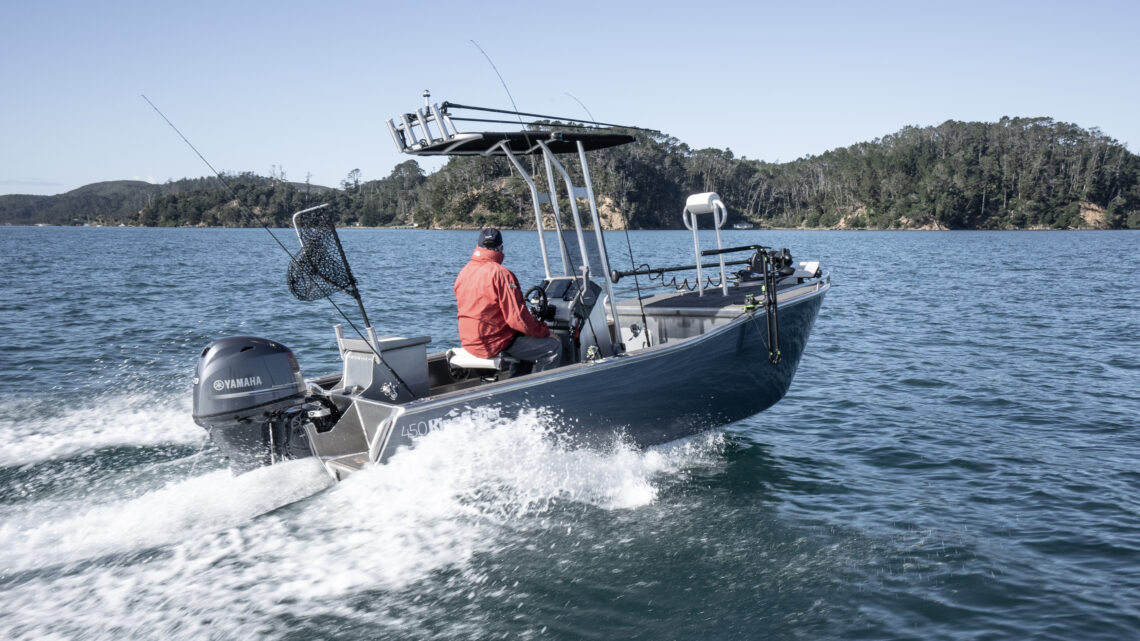 The comprehensive review by NZ Fishing News dives deep into the 450 Centre Console, exploring its standout features, performance capabilities, and overall suitability for various fishing environments. Grant were particularly impressed by the boat's stability, maneuverability, and stability at rest.
The article highlights the vessel's spaciousness, which provides ample room for multiple anglers to move around freely without compromising functionality. The well-positioned console, intuitive controls, and excellent visibility ensure that captains can navigate with confidence and ease, even in challenging conditions.
Furthermore, the review highlights the 450 Centre Console's exceptional fishing amenities, including a well-designed bait station, ample storage compartments, and a sizeable live bait tank, all strategically placed for maximum convenience during intense fishing expeditions.
The NZ Fishing News review praises the boat's performance, emphasizing its ability to handle varying sea conditions. With its exceptional ride quality and impressive fuel efficiency, the 450 Centre Console proves to be an ideal companion for extended fishing trips, enabling anglers to reach their desired fishing spots quickly and comfortably.
The review and feature of our 450 Centre Console in NZ Fishing News reinforces our commitment to delivering excellence in the boating and fishing industry. We extend our gratitude to NZ Fishing News for their comprehensive review. We invite all boating and fishing enthusiasts to explore the boat's exceptional features, experience its unrivalled performance firsthand, and join us on a journey of unparalleled adventures on the water. The 450 Centre Console; poised to elevate your fishing experiences to new heights.
As well as the video below, you can read the review online on the fishing.net.nz website.
Or click here to see more: