15m Kingfishercat completes 1600nm delivery passage
Designed and built by Alloy Cats, the 15m gamefisher Double Hooked, has successfully sailed the 1600nm ocean passage to her home port of Pago Pago in American Samoa.
With extra fuel in a large cockpit tank, the planing cat took just under a week to reach Tonga but then had spend 10 days waiting for adverse weather systems (including a cyclone) to pass through before scorching the last 500 miles in a mere 32 hours. The boat has now crossed back to Samoa for the Samoan International gamefishing tournment before returning home to be put to work doing gamefishing and dive charters, and whale watching.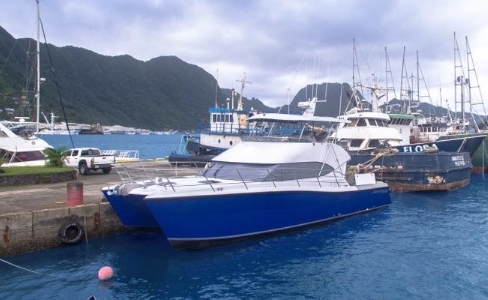 If you want a top sports fishing experience on a 'built for a purpose' gamefisher, give the guys in Pago Pago a call or visit http://pagopagomarinecharters.com