Kingfisher Powercat Ferries and Workboats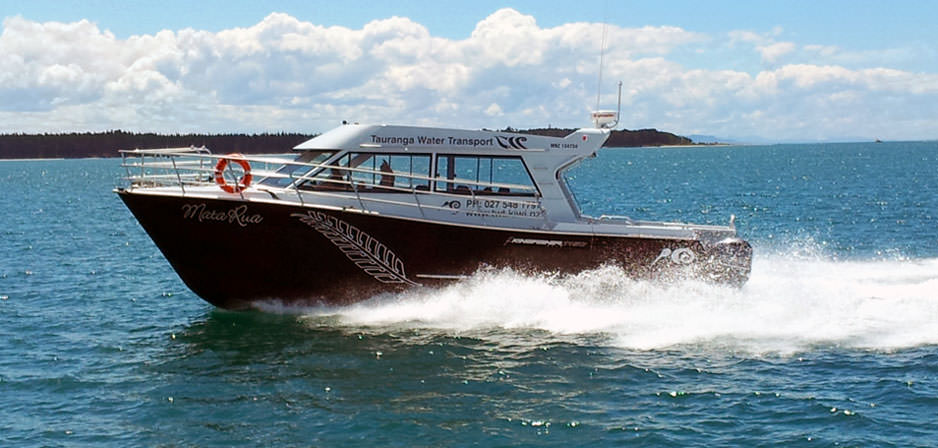 Kingfisher Powercat Ferries and Workboats
Workboats and Ferries built to survey standards for commercial use
Experience the comfort, safety and reliability of a Kingfisher Powercat ferry or workboat for your next commercial boat. Designed with stability and safety in mind our Powercats can be customised to suit your specific workboat requirements.
Our range includes the 11m, 11.5m, and 12m ferries and work boats, which are outboard-powered and seat around 40 passengers.  One of our latest ferries is the Kingfisher 1200 Powercat, which was built specifically for Real Journeys. This vessel is used as a passenger service boat for kiwi watching trips out of Patterson's Inlet on Stewart Island. With its spacious design and comfortable seating, passengers can relax and enjoy the stunning scenery in complete comfort.
We also offer the Kingfisher 620 and 670 Powercat as a ferry or commercial boat. These Powercats are perfect for smaller groups and work boat needs. This ferry can seat up to 8 passengers in complete comfort. The commercial version of these Powercats are built with extra wide gunnels, making it easy and safe for passengers and workers to move around the vessel.
All of our boats are built to with safety and performance in mind and are capable of handling rough seas with ease. The Kingfisher Powercat is designed to provide a smooth and stable ride and able to be customised to suit your business requirements.
If you are looking for a reliable and comfortable boat for your business, the Kingfisher Powercat is a perfect choice. Contact us today to discuss your requirements and let us customise a workboat to meet your needs.